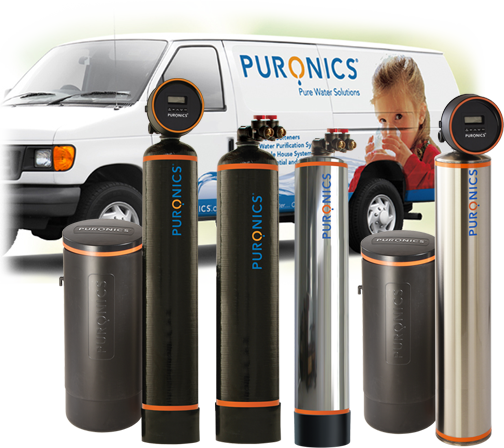 Full Service Licensed Plumbing
in Livermore, California
Puronics® Your Full-Service Licensed Plumbers in San Fransisco, San Jose and Livermore
Trust Puronics® of Livermore for all your plumbing and plumbing contractor needs.
Years of experience in the water and plumbing industries makes Puronics® a name synonymous with quality and exceptional service. Puronics® plumbing services meet all local building codes for your peace of mind.
Licensed Plumbing Contracting Services:
From an addition to complete whole-house repiping, Puronics® can meet your needs.
General Plumbing Services:
Whether it's a faulty toilet or the installation of faucets, shower heads, washing machines, installing a Puronics® water softener or any other everyday plumbing requirements, Puronics® Water Softeners is here to help.
Point-of-Use Tankless Water Heater installation
If you need instant hot water at your bathroom sink, kitchen sink, utility sink or dishwasher, Puronics can help.
Whole House Tankless Water Heater Installation
Go green with Puronics® and enjoy an endless supply of hot water on demand to your whole house while saving money on water heating costs.
Receive a FREE Water Quality Consultation
Please use the form below to request a FREE water quality consultation.
All information collected is confidential and never sold to any third parties.
Puronics® water softener systems will resolve your water problems and give your family the highest quality water for a healthier lifestyle.
So, if you would like to enjoy the benefits of a water softener and live in Vacaville, Concord, Berkeley, San Francisco, San Jose, San Mateo, Palo Alto, Modesto, Oakdale, and Livermore, California, contact Puronics® Service in Livermore at 844-787-6642 or request a free water consultation and quote via e-mail.